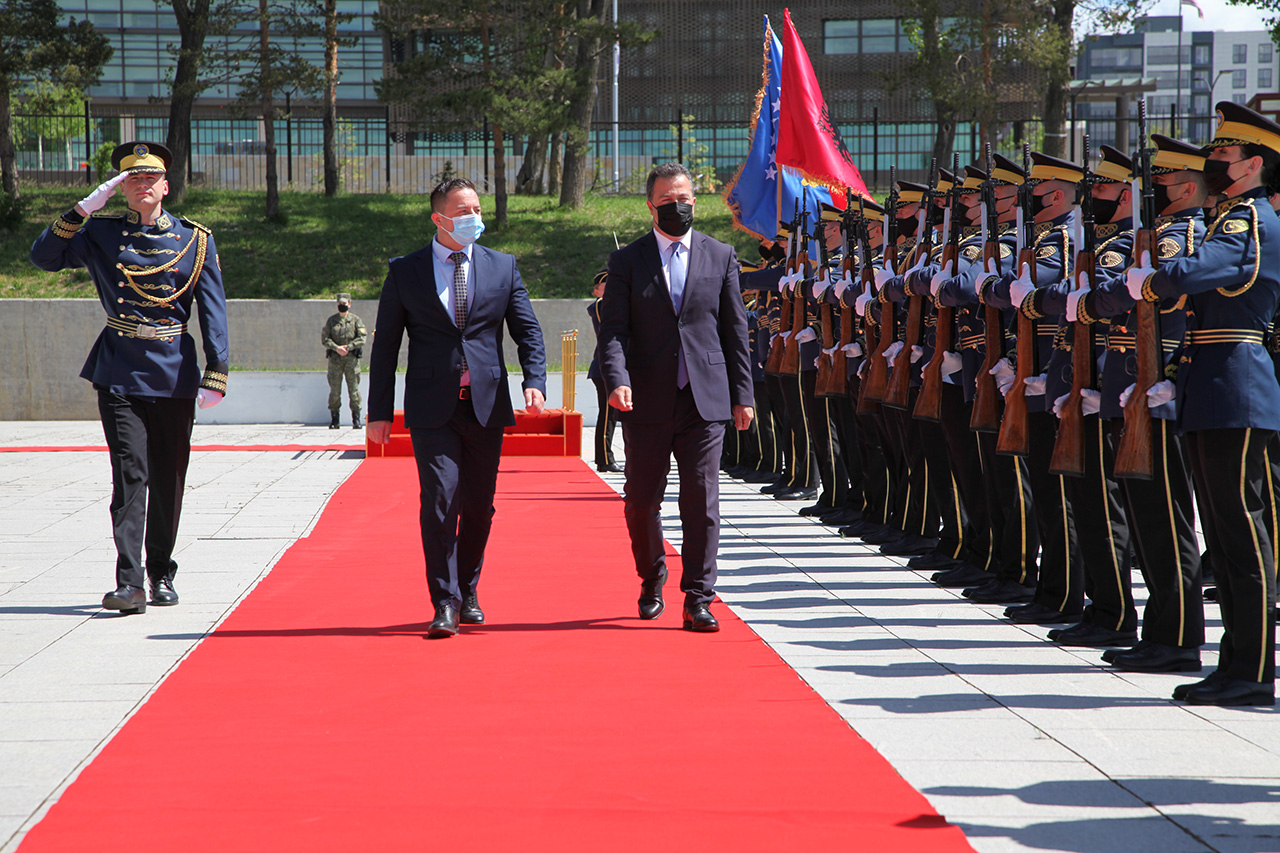 Defence Minister Niko Peleshi and his counterpart, Armend Mehaj signed the cooperation agreement in Prishtina, enhancing cooperation in the field of Defense.
During the joint meeting, the Defence Minister Niko Peleshi, assured the Defence Minister of Kosovo of the unstinting support of Albania, both politically and technically. "All the experience that Albania has on the path of full integration into NATO will continue to be entirely transmitted to our Kosovo brothers." , – stated Minister Peleshi.
Defence Minister Peleshi congratulated the Kosovo Security Forces for engaging in the first peacekeeping mission abroad, alongside American colleagues in Kuwait.
Talking about the most important exercise "Defender Europe 2021", Defence Minister Peleshi said that it is excellent news for both countries that the US and NATO partners chose us for conducting this exercise.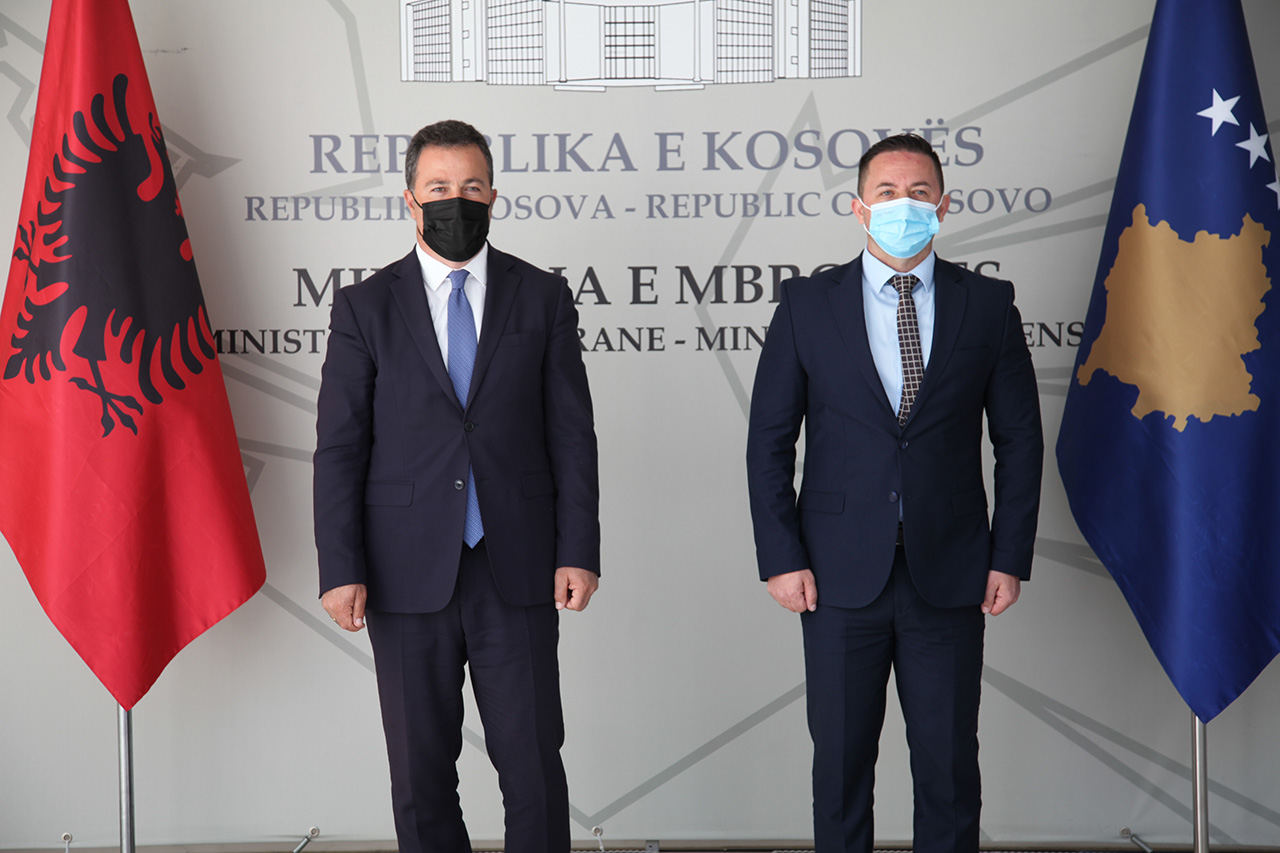 Defense Minister Niko Peleshi said that the full membership of the countries of the region in the NATO Alliance means more security.
"We strongly hope that the time has come for the Republic of Kosovo, with the help of allies, partner and friendly countries, to overcome all the barriers that prevent it from moving forward on the Euro-Atlantic path. The full integration of the Balkans in NATO means more security, stability and democracy not only for these countries but also for the Alliance. Moreover, integration is a common dream of the people of the Balkans, who deserve to be rewarded for their sacrifices. ", – said Defence Minister Niko Peleshi.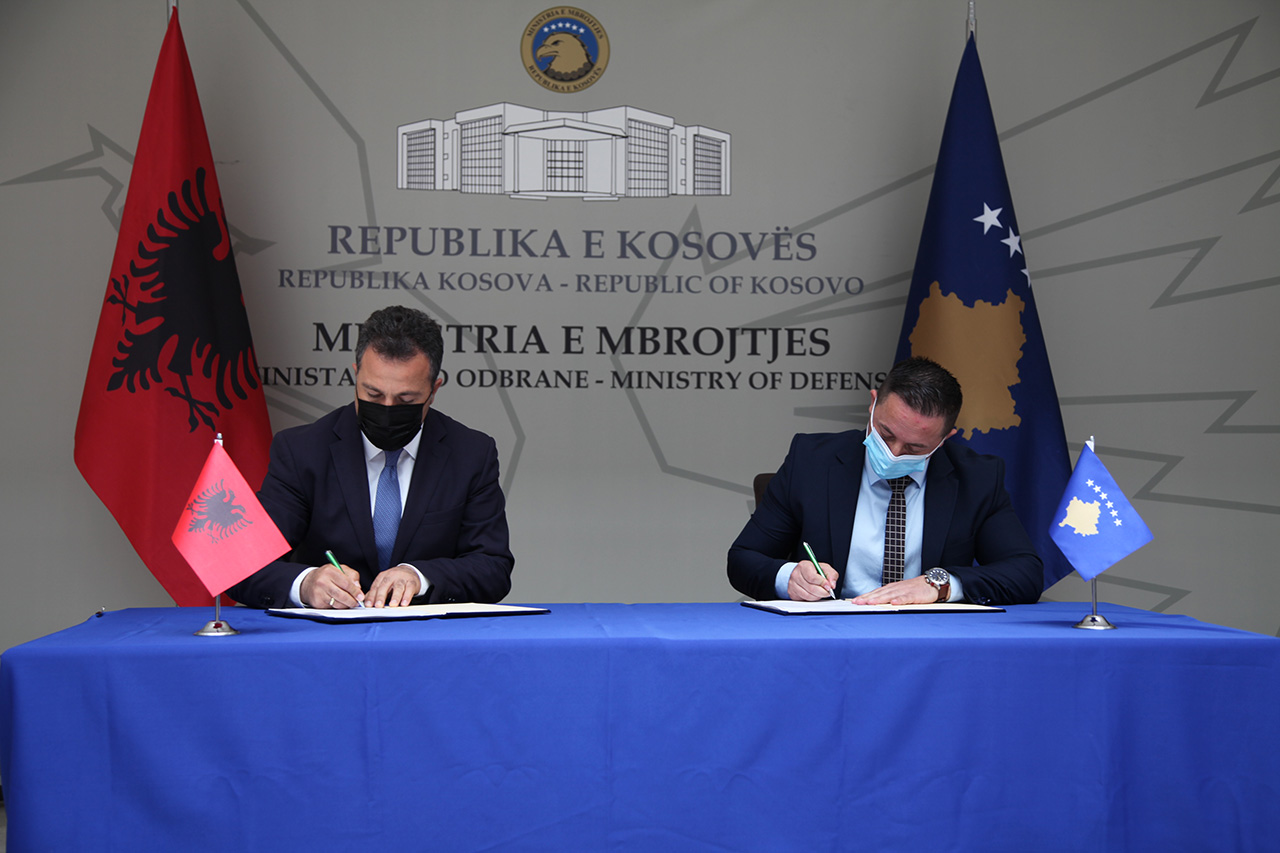 At the end of the meeting, Minister Peleshi invited his counterpart for a visit to Tirana, while expressing his personal commitment to open a new and very intensive chapter of cooperation in the Field of Defense that will continue with the implementation of jointly planned activities.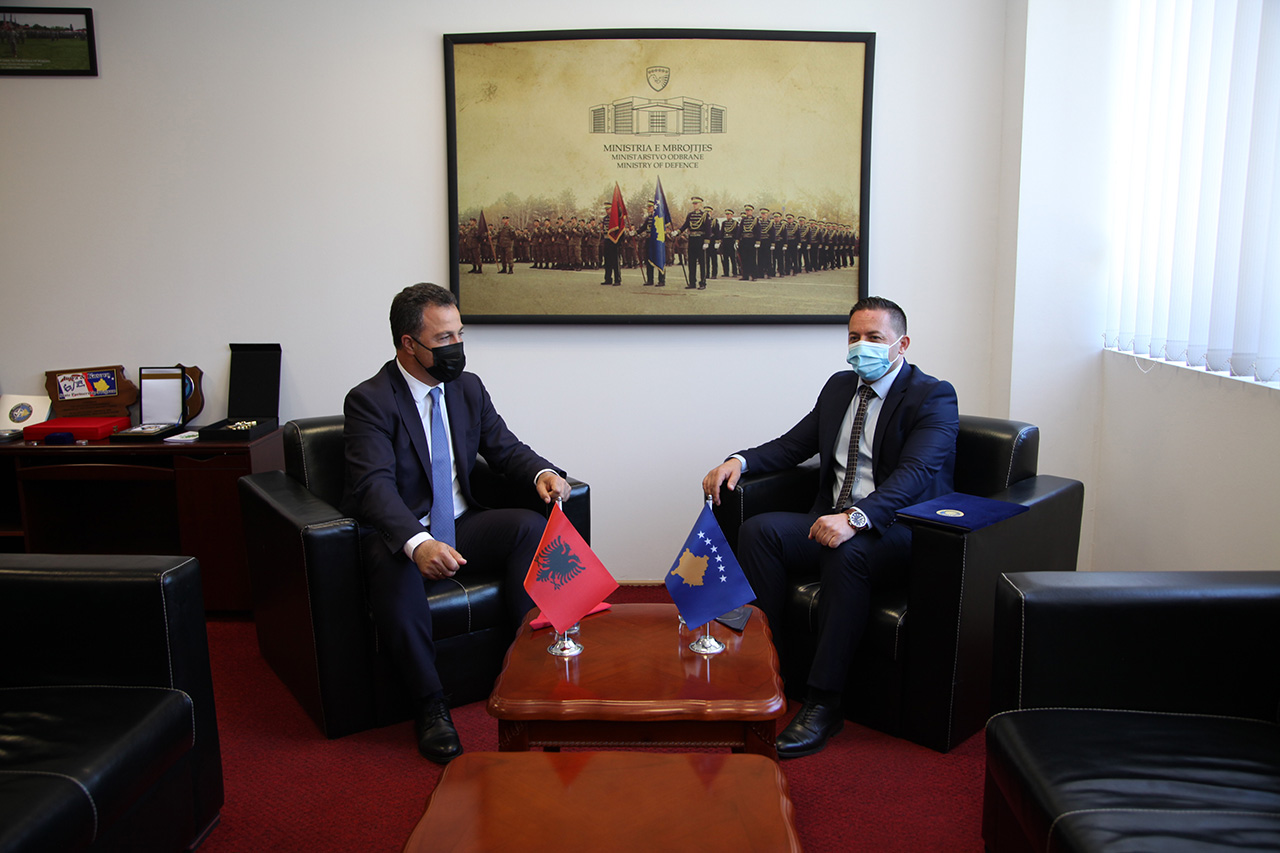 Source:
MDA